Welcome to the GreaseSpot Cafe!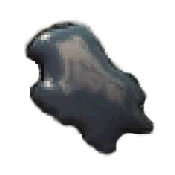 GreaseSpot Cafe is a gathering place, bringing together people and information. We welcome all who have an interest in The Way International, including former followers, current followers, and those who may have friends or family members who are involved. Our mission is to provide information that tells the other side of the story about The Way International and its trustees. Our hope is that GreaseSpot Cafe serves as a place where those who have been impacted by The Way can make connections with people and information which will support their particular process of recovery.

We want people to be able to make informed decisions regarding their past, present, and future affiliations with The Way International (TWI). Whether you are standing with TWI, thinking about leaving, trying to help someone else get out, or looking for support from others who have left, we believe the information here is highly relevant and well worth considering.

Look at our WayDale Documents section and see for yourself what information has come to light as a result of lawsuits against TWI, resignations of various limb and branch coordinators, letters from Martindale to the Way Corps regarding controversial issues and policies, notes from actual Way Corps meetings, and much more. Consider the longstanding patterns of conspiracy at the trustee level, questionable doctrines and practices, ongoing cover-ups, and sexual abuse of numerous women at the hands of certain TWI leaders. It's no wonder that TWI is desperately trying to shield their followers from this information by warning them off the Internet. We think that if you give this information an honest reading, you'll see that you haven't been told the whole story.

Browse through our forums and read what people are saying about their experiences in TWI. Find old friends or make new ones. Elicit support or offer an insight. Share information or simply read and consider. The opinions expressed here are often passionate and while disagreements are not uncommon, the online Ex-Way community is a great arena for conversing and connecting with others. You may get caught in a food fight now and then, but unlike TWI, GreaseSpot Cafe is a place where questions are encouraged and people make up their own minds.



No Shirt, No Shoes... No Problem!
Last Updated ( Thursday, 08 June 2006 )