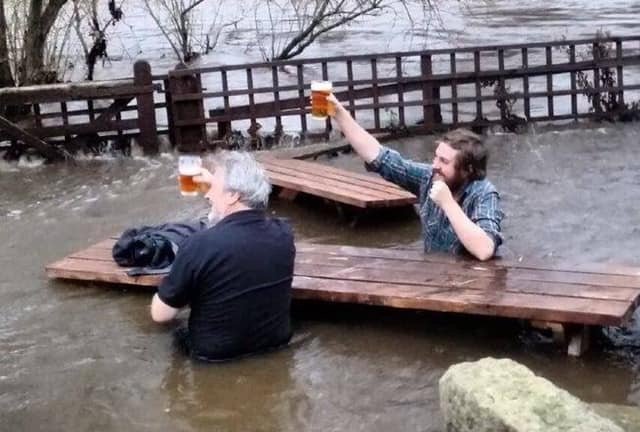 Content Count

10

Joined

Last visited
Community Reputation
1
Neutral
About Pamdalarryum
Rank

Wants to sit at the counter

Haha! Let's just say you didn't want to be caught nodding off during class. Those squitters were bonafide marksmen.

Thanks for sharing your memories. We probably know each other. I, too, dreaded the taped classes. The card flipper. Now there was a real job. Better than the squirt gun gestapo.

At first it was better. We had our second child while we were in Germany. About a year later, she returned home to the states three months before me. She was 'friends' with a guy she met at a fellowship she was attending. We tried to make it work but when we went to 'counseling' for guidance at the 1981 ROA, we were discouraged from trying to save our marriage. She married the 'friendly' Corp grad shortly after the divorce. It is what it is. I am no longer angry but one of our kids has some issues around all of it. We are healing to this day. My ex and I are on speaking terms for the kids sake

She was in Eugene, Oregon in 1982.

Here is a link to an archived version of the Waydale website. The Waydale website is a place where many of us realized we weren't alone. Enjoy this throwback look! https://web.archive.org/web/20001115000400/http://www.waydale.com:80/index.htm

I was a Military WOW while in the military and stationed in West Germany. I haven't seen much regarding the Military WOW program on this, or any other TWI-related website. I've located a few people from back in those days. I was WOW in 1978-1979. I'd love to find more of us. Let's share our stories of being a soldier/airman/marine/sailor who were also Military WOWs.

I took the PFAL class in 1978. I was stationed in Germany and on the verge of divorce. My wife was stateside and we recently had a baby. I was 'witnessed' to by a Military WOW husband and wife who invited me to their house for dinner the next evening. Let the love bombing commence. After a a couple weeks, the seminar they had been repeatedly referring to was coming up soon and they told me it 'only' cost $100. They told me it would teach me the things I needed to heal my marriage. I sat through endless hours of staring at a table upon which sat a cassette tape player playing the monotone drone

Pressed Down, Shaken Together, and Running Over is still a favorite group for me to this day.

WOW Training in Manchester, England, 1978. Memories of hitchhiking from Pirmasens, W. Germany to Calais, France. Taking the ferry across the channel, train to London, transfer to Manchester. Horrible food, good music, too long seminars... as I recall. The adventure to and from Manchester was the most fun I had for that year. My WOW enlistment, while working a stressful job in the Army, took a real toll on my health.